FOR PRESS
For Press Online Registration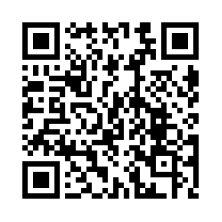 Onsite-Online Hybrid Exhibition
Attend business meetings however you like!
Register over the web for both onsite and online attendance
*All attendees must sign up online.
Benefits of
registration

Download materials
View videos
Hold online business meetings (only during the event)
Register for seminars
Set business appointments in advance (recommendation function, messaging, schedule management)
Information for the Press and the Media
We require to the press and the media as followings:
① Wear the press pass at the venue
-Press passes can be picked up at the registration counter in press-centre and return it before leave the venue.
② We recommend you that obtain permission with the exhibitors before shooting.
③ Does not allowed to take any photos or movies during the Symposiums and Seminars. If you need to take, please ask organizers at the registration desk.
④ If you want to have an interview to show-organizer please visit Secretary Office.
*Please kindly share with or email us once article was published materials.
Press Center
For coverage at the venue, the press-centre has placed. Using Wifi , Refreshments and will provide Press-release by each exhibitors. We strongly recommend to use this place to news gathering.
East Hall

Floor Map (PDF)  Coming soon